About Us
Powerserve UK Limited prides itself on providing the highest quality products and services. Our unsurpassed knowledge enables us to provide independent and impartial advice to our clients throughout the world.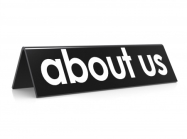 Who we are..
The origins of Powerserve are with Associated Tapchangers Limited (ATL) and Hawker Siddeley Power Transformers (HSPT).  As a consequence we have an unsurpassed depth of knowledge and expertise on Transformers and Tapchangers, both of current manufacture and the many legacy products which are still in operation on electricity networks worldwide.
Our knowledge goes far beyond this equipment and we have a wealth of experience in switchgear and associated substation equipment too.
Working as your partners, we can provide solutions tailored to your own specific requirements within planned maintenance periods to reduce the possibility of expensive downtime. You can rely on our 24 hour support on those occasions when that unexpected breakdown threatens to seriously disrupt your business.
Don't despair if your plant is unsupported as we have the ability to reverse engineer parts to keep your equipment  operational.
We support all areas of industry and work with all the major Electricity Utilities both directly or through their appointed service providers.